Event Details
Ipswich Christmas Fair, Lloyds Avenue
25th November – 23rd December 2019
Lloyds Avenue, The Cornhill, Ipswich, IP1 1BH
Following on from an extremely successful Ipswich Christmas Fair 2018, we return again for a longer duration however locating to Lloyds Avenue in the Cornhill adjacent to Debenhams.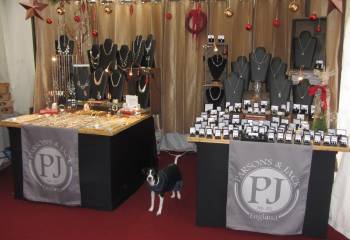 This event is set in the heart of the Ipswich shopping centre, opposite the historic town hall and corn exchange. This is a thriving shopping area, with top high street brands and a host of independent shops and boutiques. This all promises excellent footfall.
The event takes place in a floored and carpeted marquee with lining, heating and overnight security. The event is heavily advertised throughout the borough on Facebook, Twitter, the council website and all relevant Ipswich entertainment websites. There is concession parking, and we can supply you with details of reasonably priced accommodation and caravan sites on request.
Monday 25th November - Monday 23rd December
Set up:
Saturday 23rd from 5:00pm or Sunday from 9:00am

Trading:
9.00am – 6.00pm (Monday, Tuesday, Wednesday, Friday & Saturday)
Thursday until 9.00pm; Sunday 10.00am – 5.00pm
Space:
8ft x 6 ft. This space includes access to your stand.
Price per week:
£675.00. Extra 1tf x 6ft space £84.40

Price for the duration:
£2516.00. Extra 1tf x 6ft space £314.50
Electrics:

£50.00 (500 watts maximum)

Table:

£10.00



Chair:

£5.00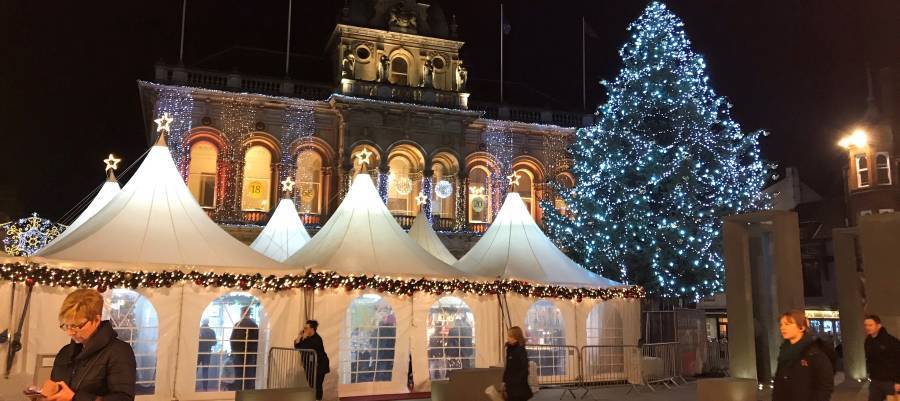 < Back to Diary of Events