Event Details
Summer Festival on the Waterfront
21st – 22nd August 2021
Orwell Quay, St. Peter's Dock, Ipswich, Suffolk, IP4 1FQ
We have been invited to take part in the Summer Festival on the waterfront previously known as Ipswich Maritime. The event will be on the same date as well as have similar advertising power as the Ipswich Maritime.
The festival will be in Orwell Quay on Ipswich waterfront. The event will comprise of a fully programmed stage of entertainment, food and drink exhibitors, Craft & Gift fair exhibitors, a fun fair and a fire work show on Saturday night.
This event will be very well supported by the public and presents an excellent opportunity for sales.
Saturday 21st August & Sunday 22nd August
Set up:
Friday afternoon or Saturday before 9.00am
Opening Times:
10.00am – 9.00pm on Saturday and 6.00pm on Sunday
Gazebo Size:
3m x 3m
Price per gazebo:
£199.00,
Electrics and security included in the price.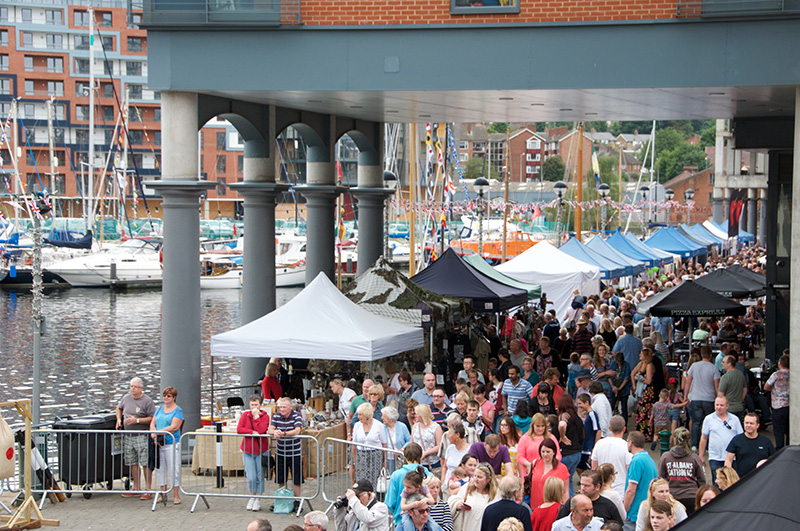 < Back to Diary of Events