Event Details
The Great Yorkshire Show
13th – 16th July 2021
Great Yorkshire Showground, Wetherby Road, Harrogate, HG2 8PW
The Great Yorkshire is the biggest and most important agricultural show in the north of England, attracting around 135,000 visitors over the three days, 73% of whom were ABC1. The average transaction was £90. The show is supported by a £250,000 advertising campaign and the Eden Crafts marquee is in a superb location on the showground.
This year the event has been extended to a fourth day to allow for the restrictinn of visitor attendence per day to 25,000 maximum. We will be implementing COVID secure measures in our marquee such as wearing masks, sanitizer, puting PVC see through screens between exhibitors and restricting visitor flow through the marquee.
The show features top class show jumping, countryside pursuits and excellent horticultural displays as well as a plethora of trade stands and craft marquees. High quality shopping features strongly at this show.
Tuesday 13th – Thursday 16th July
Set Up; Monday: 12.00 noon - 8.00 pm, Tuesday: 7.00 am – 8.00 am
Trading; 8.30 am – 7.00 pm
Space; 8ft x 6ft. This space includes the access to your stand.
Price; £549.00 Extra 1ft x 6ft: £68.62
Electrics; £15.00 (Maximum 500w per 8ft stand)
Table; £10.00
Chair; £2.00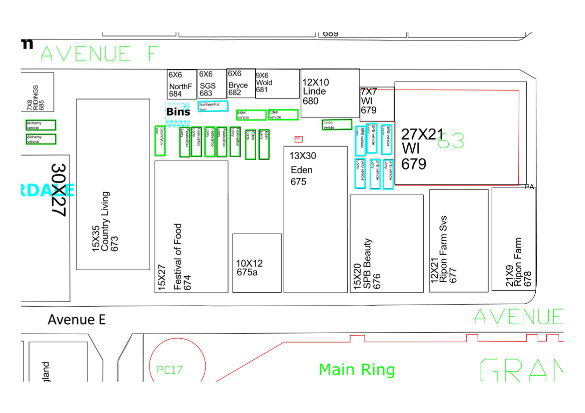 < Back to Diary of Events